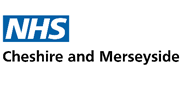 27th March 2023
Dear Secondary Heads and Principals, SENCOs and all staff in schools,
Some very exciting news
St Helens has been awarded some funding from NHS England to improve the lived experiences of our children and young people in schools.
To shape the AUTISM IN SCHOOLS PROJECT we want your views and those of Y7 to Y12 children and young people who have a diagnosis of autism or having ongoing assessments with The Neurodevelopmental Pathway.
There are two survey monkeys one for young people and a joint one for adults i.e. parent/carers and all staff in schools. QR Code and weblink are below.
Please support children to complete it or ask their parents to do so. It is totally anonymous, the school nor any of the participants can be identified. Please disseminate to parents of the specific children and young people and all staff via your usual modes of communication. Your support is much appreciated.
This is sent on behalf of TESSA and Matthew Davies NHS Cheshire and Merseyside Senior Transformation & Commissioning Manager - Children and Young People's Mental Health
Kind regards
Elaine Charleston
Lead Teacher & Operational Manager - TESSA
St Helens Borough Council | Education and Learning | TESSA